---
Recent paintings by Jenny Carrington.
A continuing theme in my work is 'the path' through the landscape, which is symbolic of the soul's journey through life. Earlier works have the path leading you into the distance, taking you from here to there. At the moment the works are exploring a bird's eye view of the journey.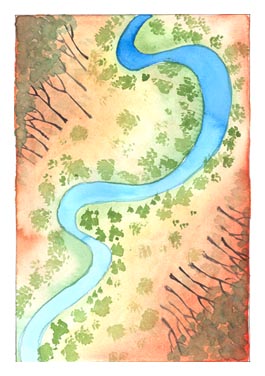 River Path. 2004.
Watercolour. 21 x 14 cm.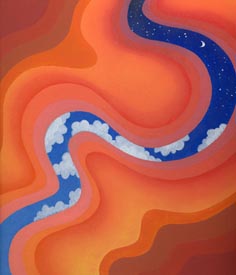 Sky River. 2004.
Oil on canvas. 25 x 25 cm.
---
See also:
Prints of this river/path theme
One Tree Hill Path - pen drawing
---